Fire Escape Plans
Protecting your means of escape
Does your company have effective fire escape plans? If not, please call Vulcan Fire and speak to one of our representatives today
Fire Escape Plans are life saving preparedness tools and provide a critical role in the safe evacuation of a building in the event of an emergency.
One of the most important functions that needs to occur as soon as a fire is realised is getting people to safety as quickly and effectively as possible. Knowing where to go and how to get there is the key to a successful evacuation.
Fire Escape Plans provide the essential guidance required to get out of a dangerous area quickly and safely and Vulcan Fire can prepare your plan for you ensuring your staff stay safe and your company remains compliant.
For more information, read/download our full brochure here or call Vulcan Fire on 0845 017 8184:
Fire Escape Plans - example illustrations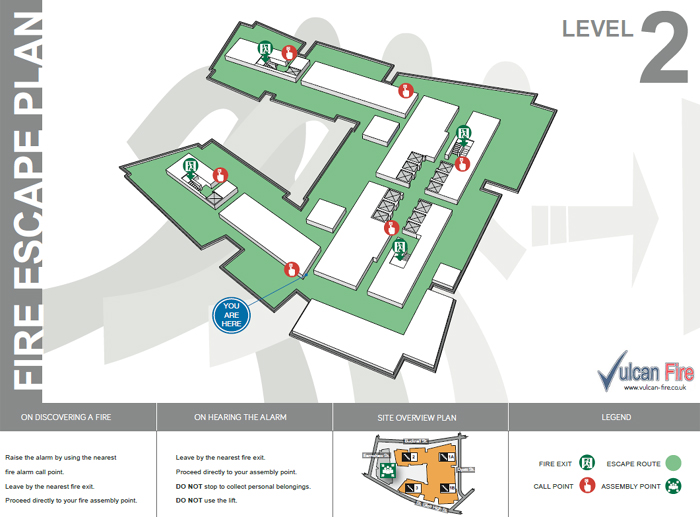 Protect your staff with an effective fire escape plan for your business. All size businesses, industrial, retail, commercial, for any size workforce.
For more information or advice, please Call Vulcan Fire on 0845 017 8184.